Handmade chocolate from the best house
De Bonte Koe, a close-knit family business, has been a mecca for handmade chocolate in the Netherlands since 1992. Chocolate with classic and surprising flavors, driven by detailed craftsmanship. From refined chocolates and bars in all kinds of flavors to chocolate sprinkles and peanut brittle for snacks. With the tastiest and fairest ingredients, we deliver freshly made chocolate experiences at gourmet level. All made by hand. Tasty and delicious.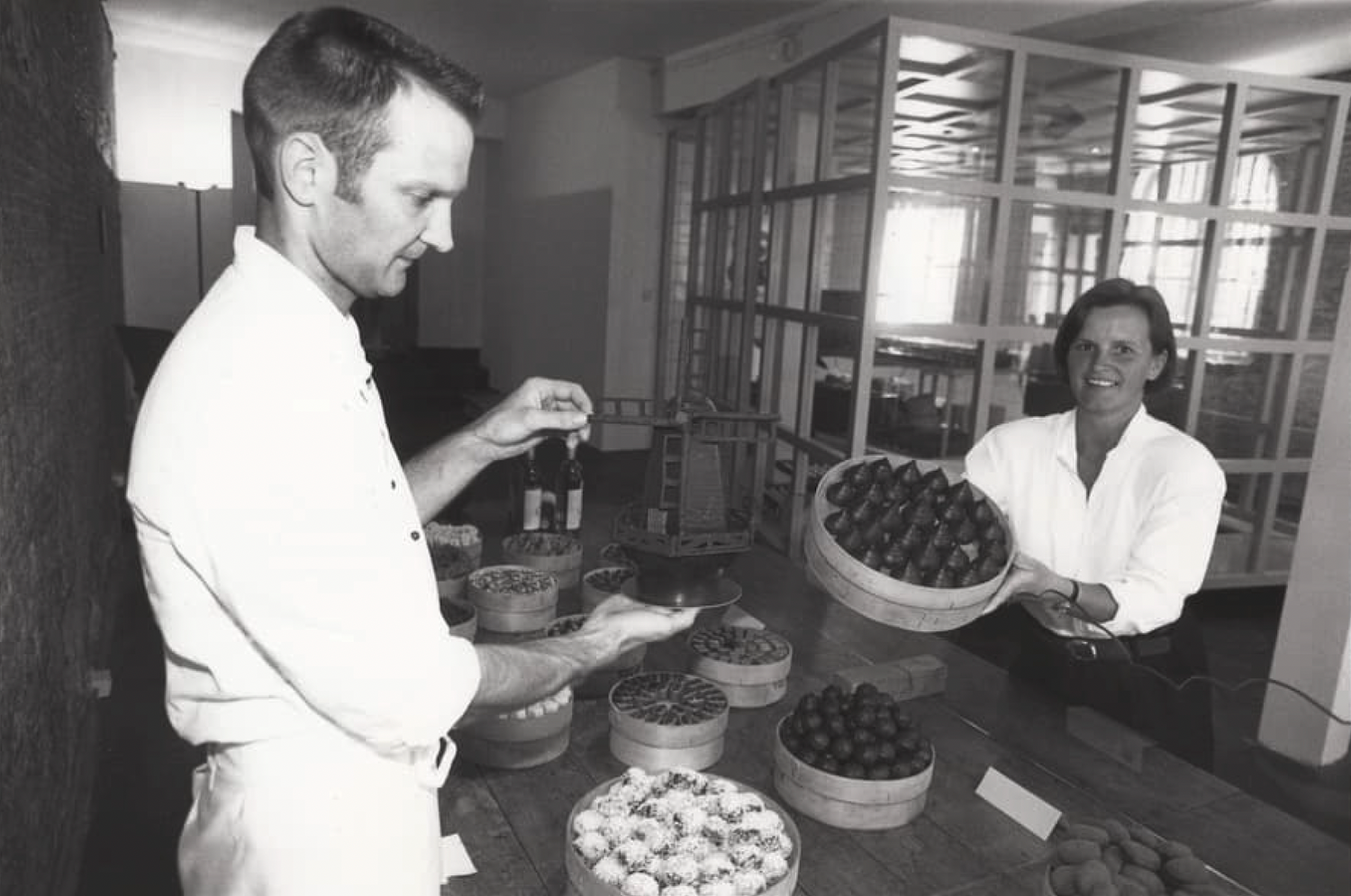 A household name for more than thirty years
De Bonte Koe is a traditional family business, founded in 1992 by Carmel Klein Kelly and her brother-in-law Cees Klein. Our chocolate brand owes its name to the red and white cows that used to be in the meadow of Cees' uncles in Schiedam - Kethel and where he spent a large part of his youth. These cows were fed with a residual product from Schiedam Jenever distilleries. De Bonte Koe settled in one of these distilleries where the Jenever smells gave way to cocoa scents. More than thirty years later, De Bonte Koe is a household name for handmade chocolate in the Netherlands. The new generation has now taken over.
The new generation
Connor and Amy Klein, Carmel's children, were in the workplace since their childhood. They now jointly manage De Bonte Koe in Schiedam and the four stores in Rotterdam and The Hague. They complement each other perfectly. With his creativity and heart for entrepreneurship, Connor is responsible for production and daily operations. From her technical background, Amy focuses on the business, strategic side and very importantly: sustainability.
Environmental and social impact
De Bonte Koe takes responsibility when it comes to the environment, people and animals. For example, we purchase our organically certified cocoa beans from Gruppo Conacado, which negotiates a fair price for cocoa farmers, we work with people who are at a distance from the labor market, we use packaging materials responsibly and we support Senegalese Surfkids in pursuing their dreams.
Read more about our mission
Our handmade chocolate

Diet & Allergens
Our chocolates, bouchées and truffles are still made by hand according to the original recipe. For the chocolate itself, we use organically certified cocoa beans that we mix with organic cane sugar and organic cow or rice milk. Depending on the shape or application, the chocolate is then poured by hand into molds, shaped, dipped or sprayed into a bonbon, letter, bar or one of our other delicious chocolate products.
De Bonte Koe is also your place if you have specific dietary requirements or allergies. For example all of our chocolate — with the exception of the sugar-free bars — is gluten-free. We also have vegan, lactose-free, sugar-free, and alcohol-free chocolate in our assortiment. Our chocolate may always contain traces of nuts and peanuts. We don't use gelatin in any product, so all the alcohol free products are halal.
Frequently asked chocolate questions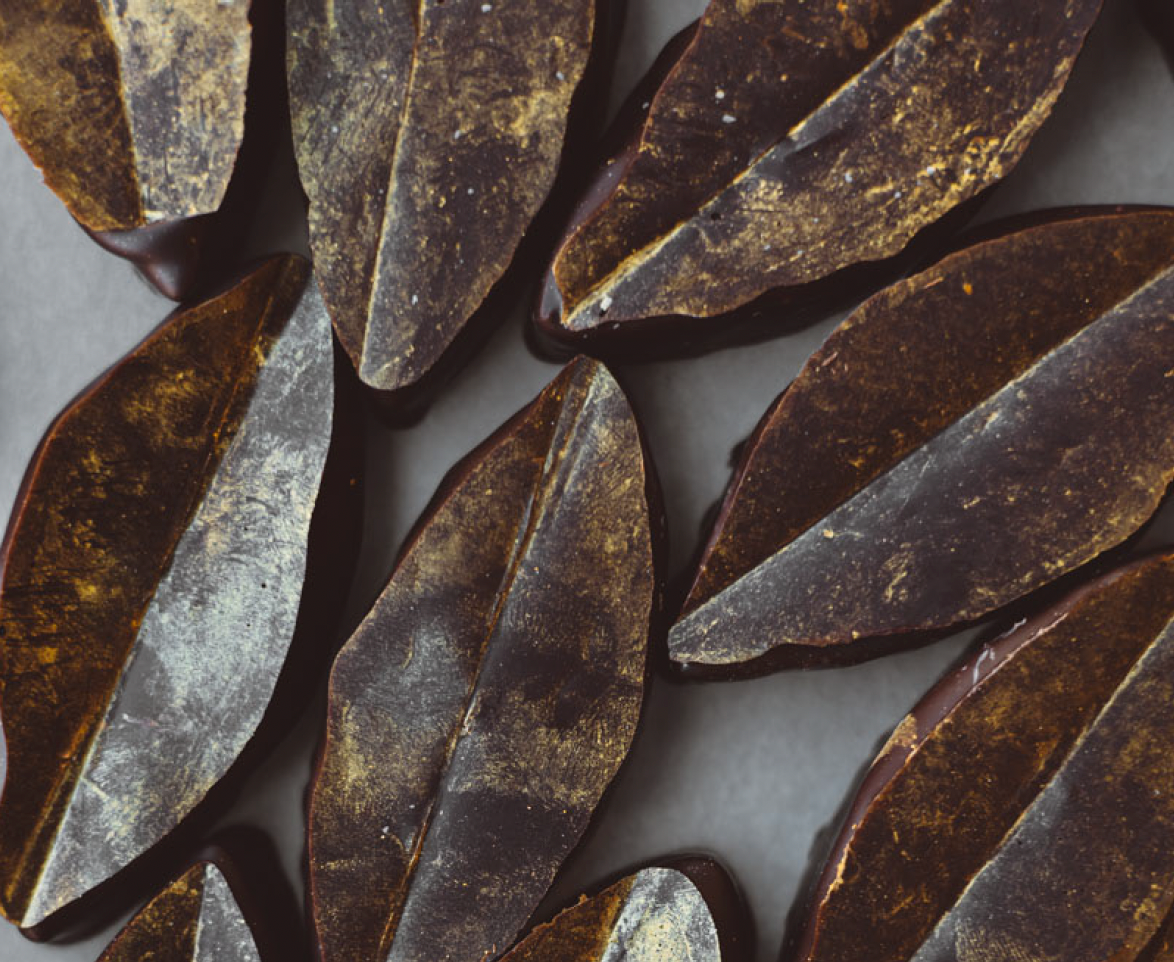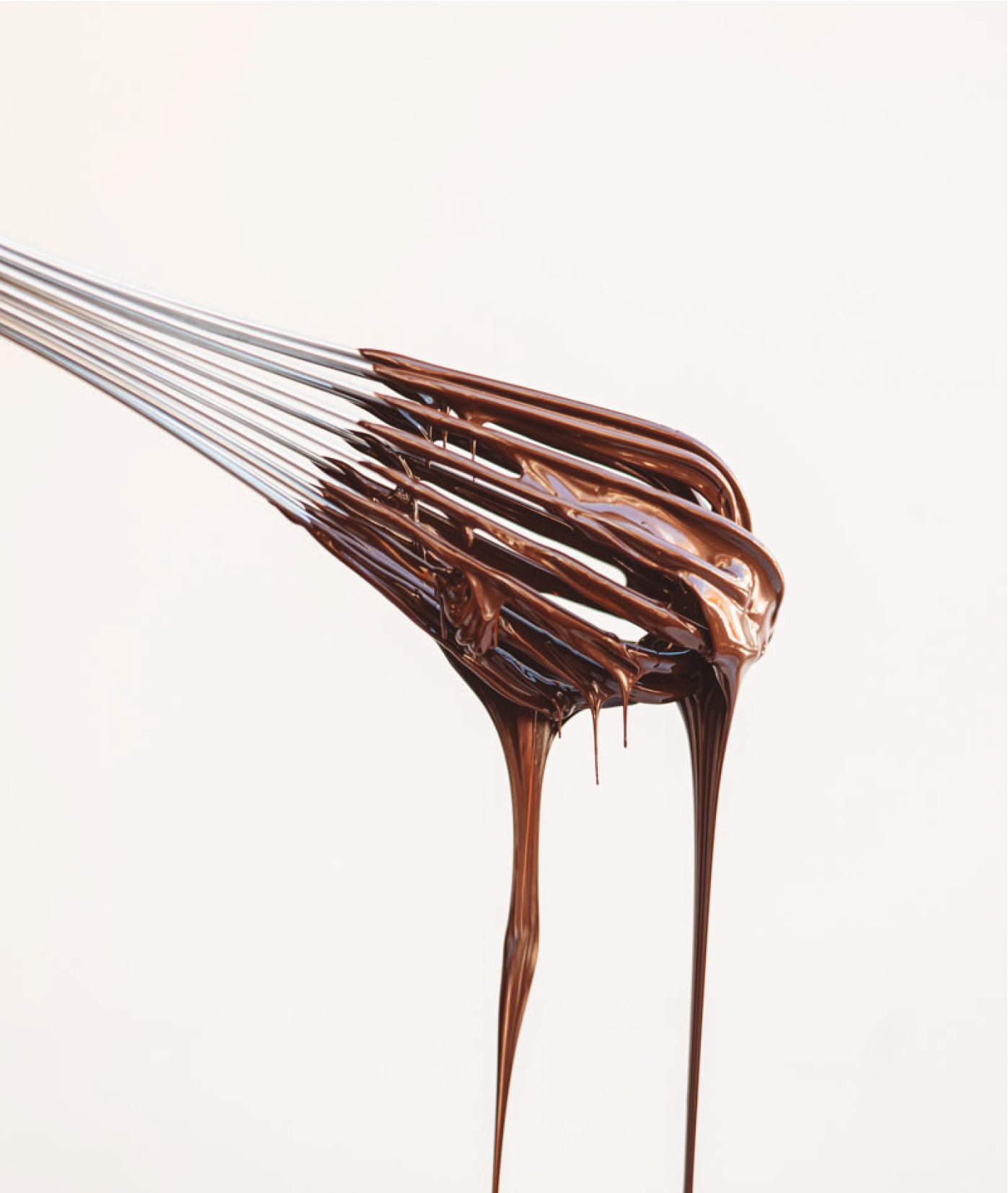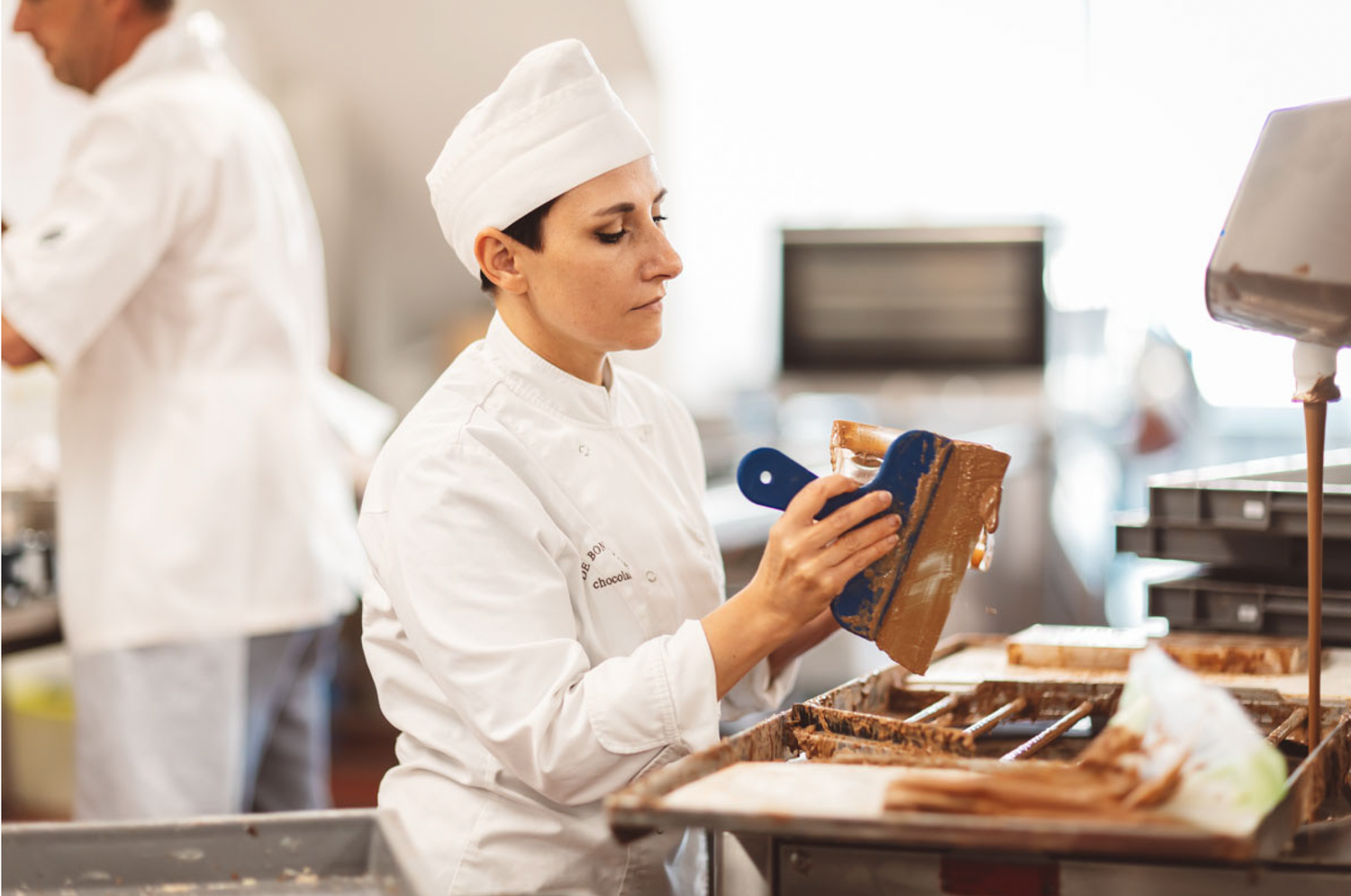 Our team
We have a permanent team of employees that is expanded with additional people depending on the season. Our central production employs six chocolatiers who have mastered chocolate making down to the last detail. Every day they create chocolate experiences at gourmet level with the tastiest honest ingredients. Outside of production, about thirty people work at De Bonte Koe. These brigners of happiness help customers in the store, with webshop orders or work in the support team. Together we ensure that everyone in Rotterdam and the surrounding area can continue to enjoy chocolate.
Our team