Home base in Schiedam
Check Google Maps, for our extra opening hours in December.

The heart, the production of De Bonte Koe, is located in three old gin distilleries in Schiedam. If you peek inside from the Hoogstraat, you will see our chocolatiers making chocolate with their sleeves rolled up. In the shop at the Lange Haven you can taste chocolate at gourmet level. Come by and have a bite.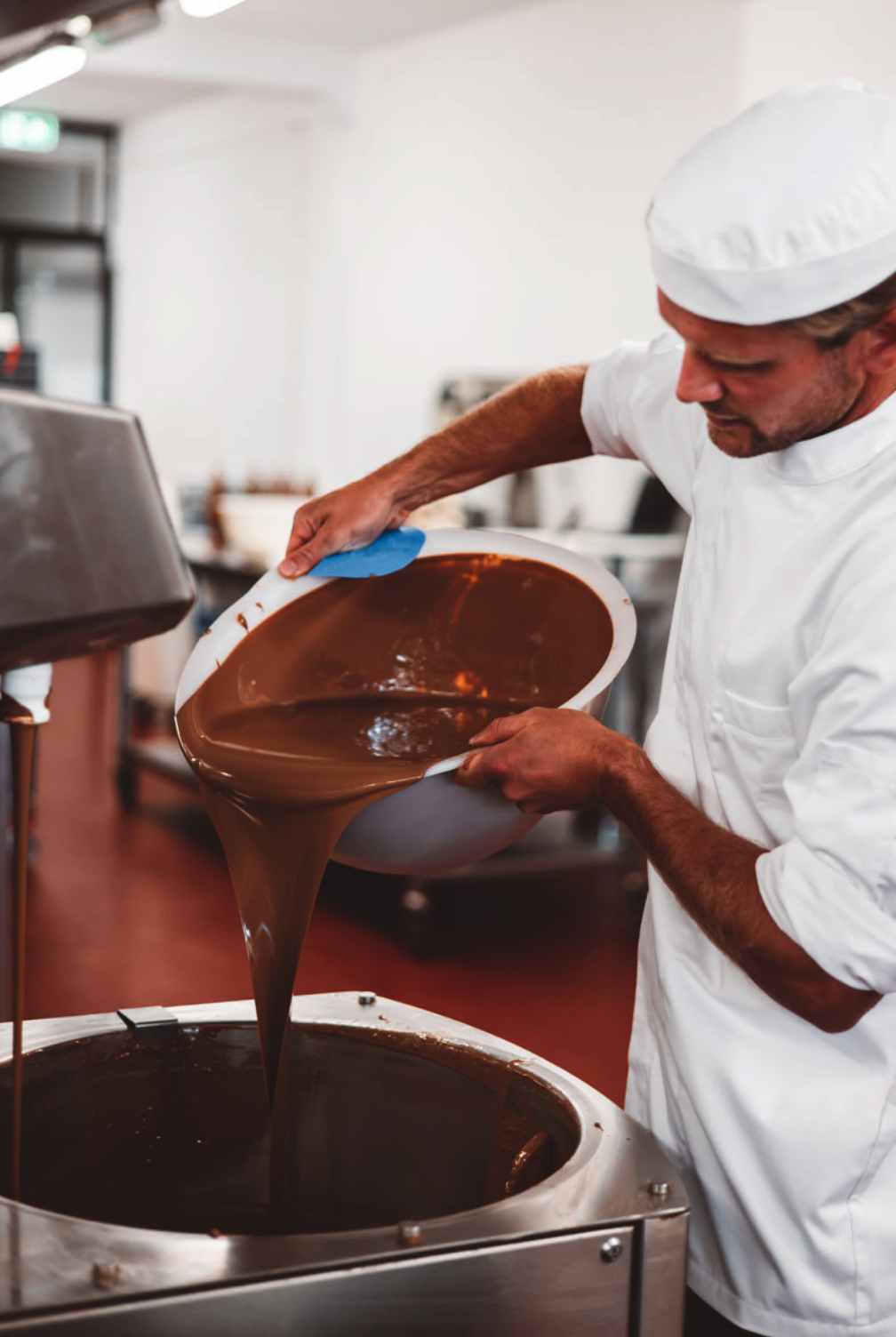 See, smell and taste the craftsmanship of chocolate making
Handmade chocolate is an age-old craft. Are you curious about what goes on behind the scenes? Book a tour and we will let you see, smell and taste the craftsmanship that has been practiced at De Bonte Koe for more than 30 years. At the Lange Haven in historic Schiedam where our chocolatiers still make chocolate by hand according to the original recipe. From bonbon to bouchée. From chocolate bar to chocolate letter.

Tours can be booked from June 13 to October 13, 2023. Reservations in advance are required.
Book a tour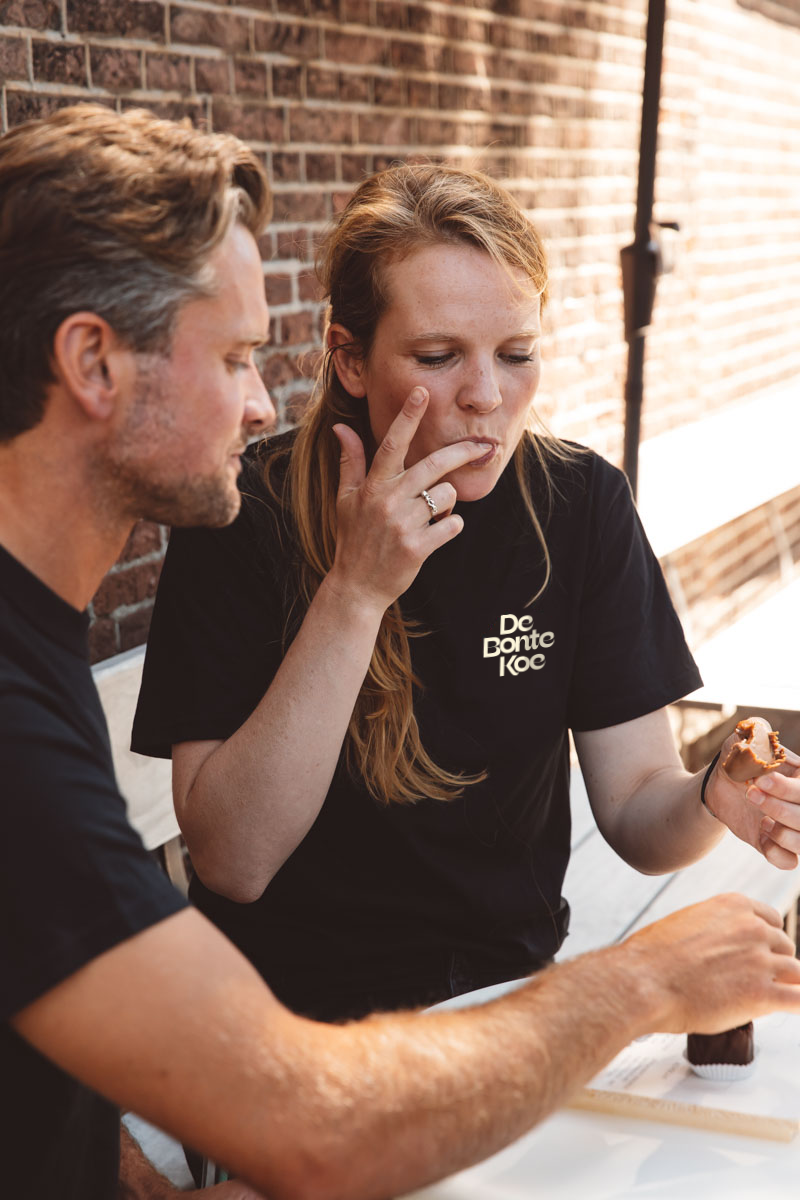 Practical information
Tours take place weekly on Wednesdays, Thursdays and Fridays from 3:00 PM. Groups of at least 8 people have the option to choose a different day or time. For a different day or time, email info@debontekoe.nl .

- The tour lasts 20 minutes excluding coffee and chocolate tasting
- Participation is 11 euros per person, including drink and bouchée
- Not suitable for wheelchairs and disabled people
- Visitors under the age of 18 only accompanied by an adult
- Pets not allowed.