A family of lucky charms
De Bonte Koe is a chocolate shop with a sweet heart. We don't just make chocolate, we are a family of good luck charms. Because we believe that chocolate can make every person happy. Whether it is a bonbon, chocolate bar or peanut brittle, when you taste chocolate, you are momentarily in another world.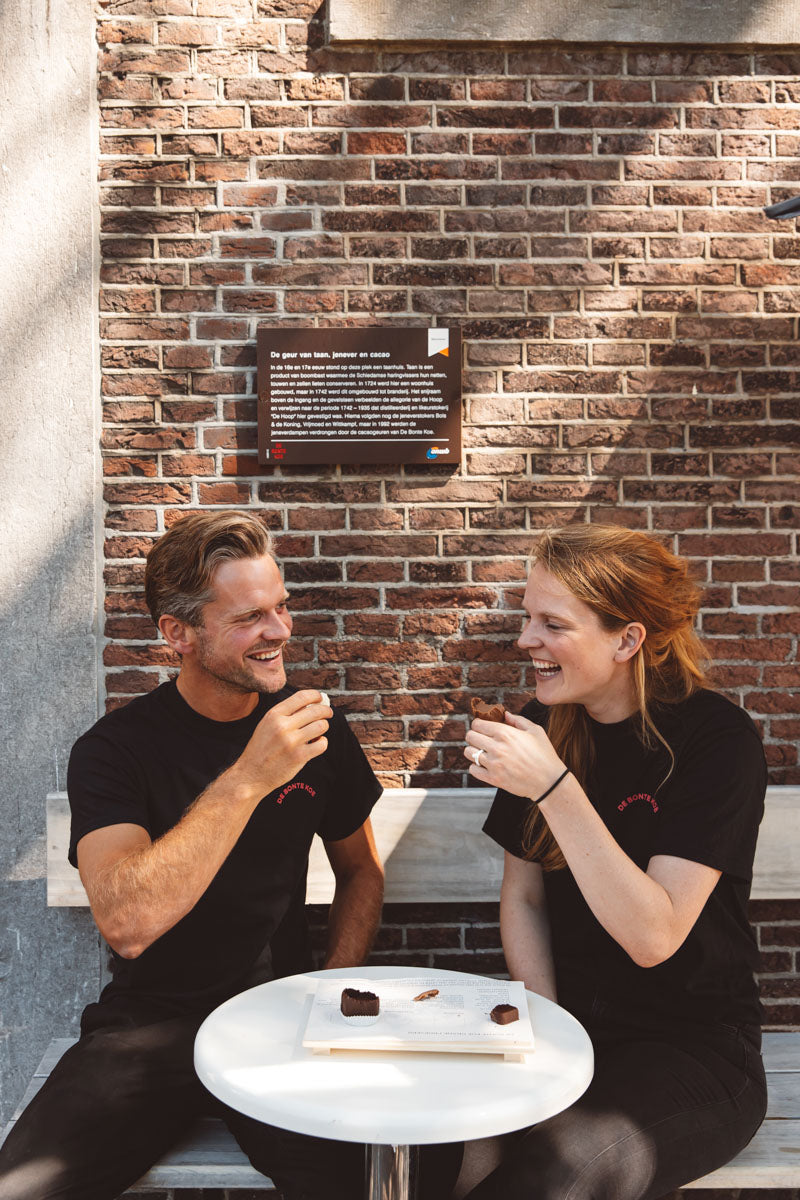 Close family
Our team is not just a team. We are a real family. De Bonte Koe is a close-knit family that will do anything for each other. Especially when things really matter - at Christmas or Sinterklaas - we put our shoulders to the wheel together and go the extra mile to help each other and get everything ready on time.
Our story
Our team
Want to join our team? Send an email to mara@debontekoe.nl and let us why you should join the family.